Axcelead, Inc. is a group of companies that develops a drug discovery platform business centered on Axcelead Drug Discovery Partners, Inc. (ADDP), Japan's first integrated drug discovery solution provider, which took over Takeda's drug discovery platform business in 2017.

Name of the company
Axcelead, Inc.
Foundation
April 1st 2020
Office
Atago Green Hills MORI tower 21F, 2-5-1 Atago, Minato-ku, Tokyo, 105-6221
Member of the Board
ChairmanAtsushi Matsumura
ChairmanTomoyuki Fujisawa
President and CEOYoshinori Ikeura
CFOHiroki Maekawa
Board MemberSatoru Iino
Board MemberNobuhiko Yamada
Board MemberMiho Fujisawa
Board MemberMakoto Kojima
(Audit Supervisory Committee)
External Board MemberTadashi Takiguchi
External Board MemberSeiji Toyama
External Board MemberFumiaki Masuko
(Audit Supervisory Committee)
External Board MemberSomuku Iimura
(Audit Supervisory Committee)
Business scope
Owns shares or equity in companies (including foreign companies) that operate businesses related to pharmaceuticals and medical devices, supports the business activities, and contributes to improving the corporate value of the entire group.
Capital
JPY 100 Million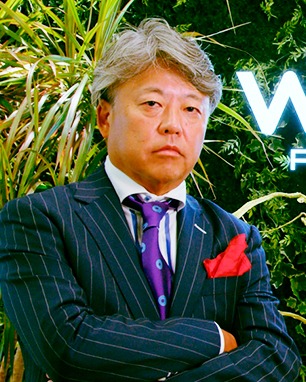 Chairman
Atsushi Matsumura
Chairman
Atsushi Matsumura
Atsushi Matsumura founded Whiz Partners in 2010. He serves as the President and CEO of Whiz Partners and also he serves as a member of the board of Axelmark Inc. (TYO3624). Previously served as a chairman of Albert(TYO3906), and member of the board of Advanced Media.(TYO3773)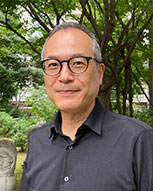 Chairman
Tomoyuki Fujisawa
Chairman
Tomoyuki Fujisawa
After graduating from a graduate school, he joined Takeda Pharmaceutical Company as a researcher at Takeda's drug discovery center. During his career at Takeda for 20 years, he founded Takeda Venture, located in Palo Alto, CA, USA, which is Takeda's corporate venture arm. He also served as the global head of Takeda's product licensing and research alliance groups. In 2012, he joined Whiz Partners as Managing Director, where he organized and led the healthcare private equity fund team. In 2021, he was appointed as CIO and Co-COO of Whiz Partners. He also serves as President & CEO roles for ARCALIS and PassPort Technologies in Axcelead Group. He will lead Axcelead with his outstanding experience and phenomenal foresight in the healthcare field, aiming to build an unprecedented healthcare platform group company.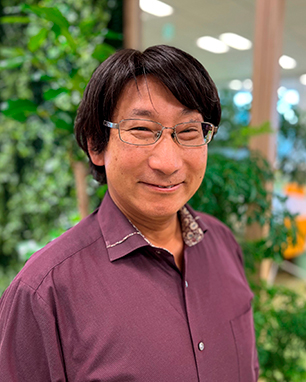 President & CEO
Yoshinori Ikeura
President & CEO
Yoshinori Ikeura
After studying biochemistry and organic chemistry at Kyoto University, he joined Takeda Pharmaceutical Company, Limited. He was engaged in drug discovery research for about 30 years. He also experienced a postdoctoral fellow at Massachusetts Institute of Technology. In addition to serving as Head of Inflammation Drug Discovery Unit since 2011 and Site Head of the Shonan Research Center since 2014, he has served as Chairman of Research and Development Committee of Japan Pharmaceutical Manufacturers Association, Director of Bioindustry Association, Med. Chem. Comm. editorial board member of the Royal Society of Chemistry. In 2017, he launched Axcelead Drug Discovery Partners, and since then, he has been working toward establishment of innovation platform for drug discovery as CEO and CSO.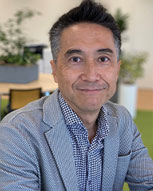 CFO
Hiroki Maekawa
CFO
Hiroki Maekawa
Hiroki Maekawa joined Axcelead as chief financial officer in April 2021, and was appointed to the Axcelead Board of Directors in June 2021.
Prior to joining Axcelead, he served as chief financial officer at several biotech and pharmaceutical companies such as Kubota Pharmaceutical Holding, Sosei Heptares, SymBio, and CEOLIA (private company) for over 16 years.
Originally, he started his career as a securities analyst covering the Japanese stock market at Nippon Life Insurance, however, he especially has extensive experience in fundraising, business management, IPO, and IR/PR for start-ups and growth stage companies.
As a member of the management team, he is responsible for the financial and business management of Axcelead Group.
He is a Certified Member Analyst of the Securities Analysts Association of Japan and a Registered Management Consultant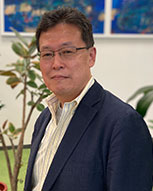 Board Member
Satoru Iino
Board Member
Satoru Iino
He spent 11 years at Hitachi, Ltd. where he was involved in global technology sourcing and alliances in the computer, telecom and semiconductor fields. He then spent 10 years at CSK Venture Capital, where he led domestic and international investments in biotechnology and life sciences. In 2010, he participated in Whiz Partners when it was founded.
Member of the Board, Axelmark(TYO 3624), CRI Middleware(TYO 3698) and NanoCarrier (TYO 4571)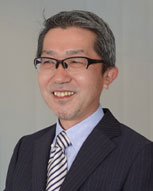 Board Member
Nobuhiko Yamada
Board Member
Nobuhiko Yamada
After graduating the university, he joined Takeda Pharmaceutical Company Limited, where he started in Japan Sales Division and was engaged in business controller for the Japan Sales Division and for the entire company during the globalization process of Takeda. He had been General Manager of Planning & Controlling in Japan Sales Division since 2013 and involved in the reorganization of the R&D Divisions as Head of R&D Transformation Japan Office since 2015. In 2017, he and Mr. Ikeura launched the former Axcelead Drug Discovery Partners, Inc. and spun off Axcelead DDP to the Drug Discovery Gateway Fund (GP: Whiz Partners), and in December 2018, he transferred to Axcelead DDP and became COO. He is working to establish a solid business foundation by spreading its superior drug discovery technology to a wide range of customers in Axcelead DDP.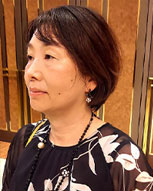 Board Member
Miho Fujisawa
Board Member
Miho Fujisawa
After studying biochemistry in graduate school, she joined Takeda Pharmaceutical Company Limited as a researcher, and she made an exceptional promotion to HR. In 2017, she joined Axcelead Drug Discovery Partners as Head of HR, leading the transformation such as various HR program/activity design, organizational development, and HR technology and so on.



Axcelead Drug Discovery Partners
Axcelead Drug Discovery Partners, Inc. (ADDP) is the first integrated drug discovery solution provider in Japan, which took over Takeda's drug discovery platform business in 2017.
ARCALIS
ARCALIS is a contract development and manufacturing organization (CDMO) focused on mRNA vaccines and therapeutics.

PassPort Technologies, Inc.
PassPort is a biotechnology company that aims to provide more value in the healthcare market through the development of novel therapeutic systems using "PassPort System", a new drug delivery technology in combination with a microporation device that creates micropores on the skin surface and dry-patch technologies that controls a delivery of both small molecule and biologics via micropores.
A-Digital
A-Digital is an IT service provider that innovatively streamlines R&D and manufacturing process through a digital platform that combines the CHIPS technology and experience inherited from Hitachi High-Tech Corporation and the drug discovery data inherited from Takeda Pharmaceutical Company Limited.
Whiz Partners
Whiz Partners, Inc. (Tokyo, Japan) is an alternative asset management firm with Growth Equity and Global Macro Hedge fund offerings.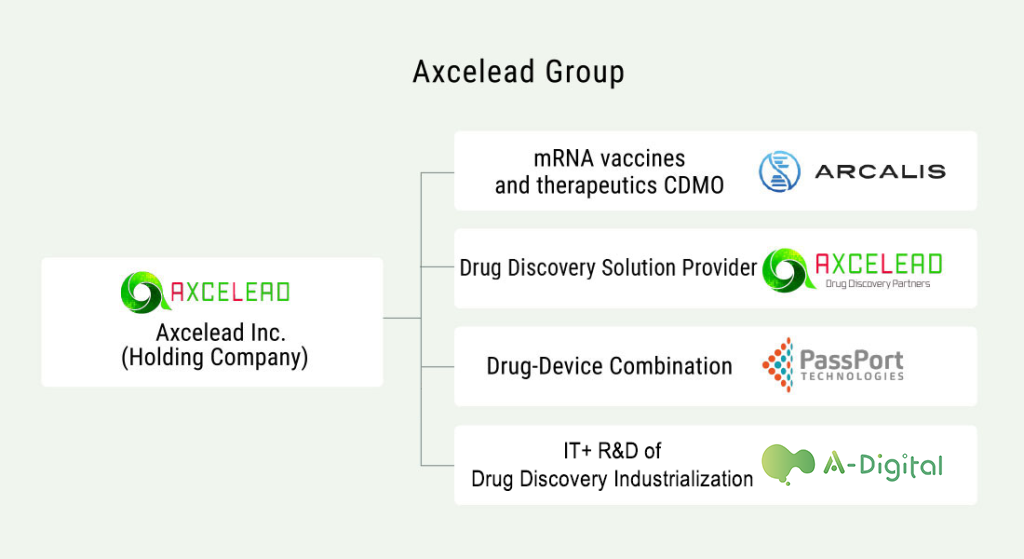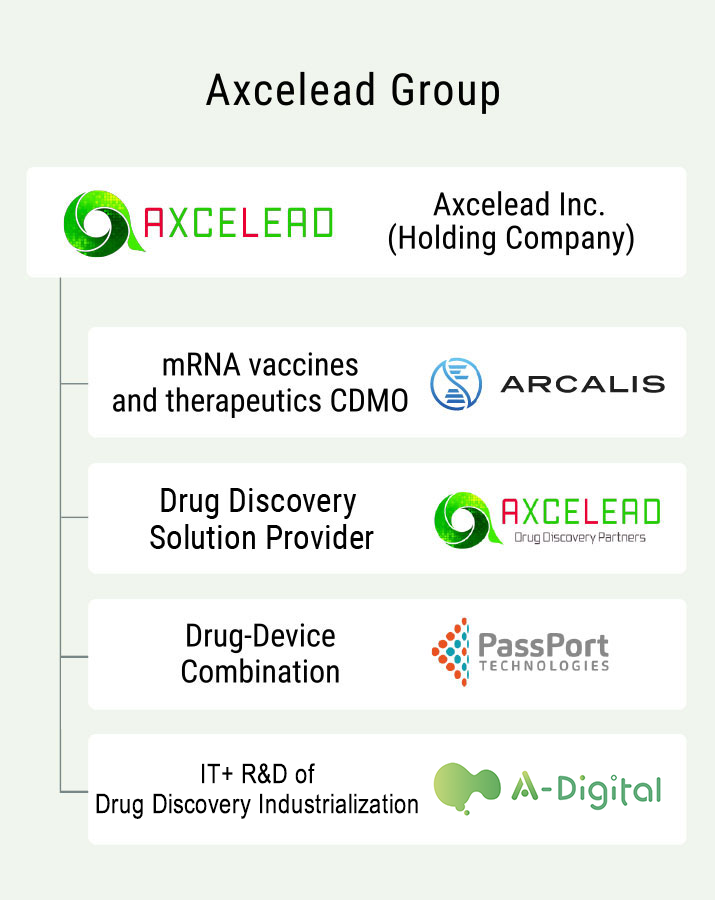 1-1. Positioning of the Fund (HNP) toward achieving the SDGs
The Healthcare New Platform Fund (Fund: HNP) is a fund that contributes to the achievement of the following two of the 17 major goals toward the achievement of SDGs (Sustainable Development Goals).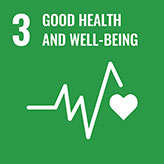 3. Good Health and Well-being
"Ensure healthy lives and promote well-being for all at all ages"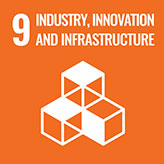 9.Industry, Innovation and Infrastructure
"Build resilient infrastructure, promote inclusive and sustainable industrialization, and foster innovation"
[ 169 targets linked to 17 goals ]
3.b
Support research and development of vaccines and pharmaceuticals for infectious and non-infectious diseases that mainly affect developing countries. It will also provide access to cheap essential medicines and vaccines in accordance with the TRIPS Agreement on Trade-related Aspects of Intellectual Property Rights and the Doha Declaration on Public Health. The Declaration is under development to maximize the flexibility provisions of the TRIPS Agreement on Public Health Protection and, in particular, the provision of access to medicines to all. It is a commitment of national rights.
9.1
Quality, reliable, sustainable and resilient infrastructure, including regional and cross-border infrastructure, to support economic development and human welfare with an emphasis on cheap and equitable access to all. Develop.
9.2
Promote inclusive and sustainable industrialization and significantly increase the proportion of the industrial sector in employment and GDP by 2030, depending on the circumstances of each country. For least developed countries, the ratio will be doubled.
9.4
By 2030, improve sustainability by improving infrastructure and industry through improving resource utilization efficiency and expanding the introduction of clean technologies and environmentally friendly technologies and industrial processes. All countries will make efforts according to their abilities.
9.5
Promote scientific research in the world and improve technical capabilities in industrial sectors in all countries, including developing countries, to promote innovation by 2030, significantly increase the number of R & D workers per million, and increase public-private R & D spending.